Travel in the Animation World – a trip to the Cartoon Movie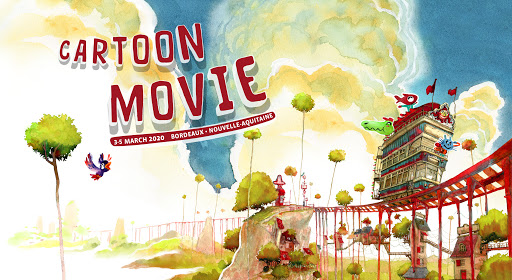 There is nothing better than traveling. We, personally, love to combine the pleasant things with useful, especially when work is life itself. We do not stop to develop ourselves and acquire new knowledge. Therefore, attending the European Animation Forum was our goal in spring 2020. Partners of the event are Creative Europe Media, CNC, Invest Nouvelle-Aquitane, Eurimages – the companies and organizations developing the film and animation industry in Europe.
 Cartoon Movie is a forum for animated feature films where you can share experiences and find new opportunities for projects in development. This spring, more than 1,000 participants from 38 countries and 280 potential investors have gathered at the forum.
What is the concept of the event? Within two days, producers have the opportunity to present their project in order to attract investments, find co-productions and create interest for international distributors.
How does the project presentation take place? The team only has 30 minutes to attract investors during the pitching. Pitching sessions are key elements of the forum; each project is presented to all potential partners who have gathered in one hall.
This year, the organizers have also launched a new category: Short Pitch Sessions, where creators present within 10 min projects in the "concept" stage.